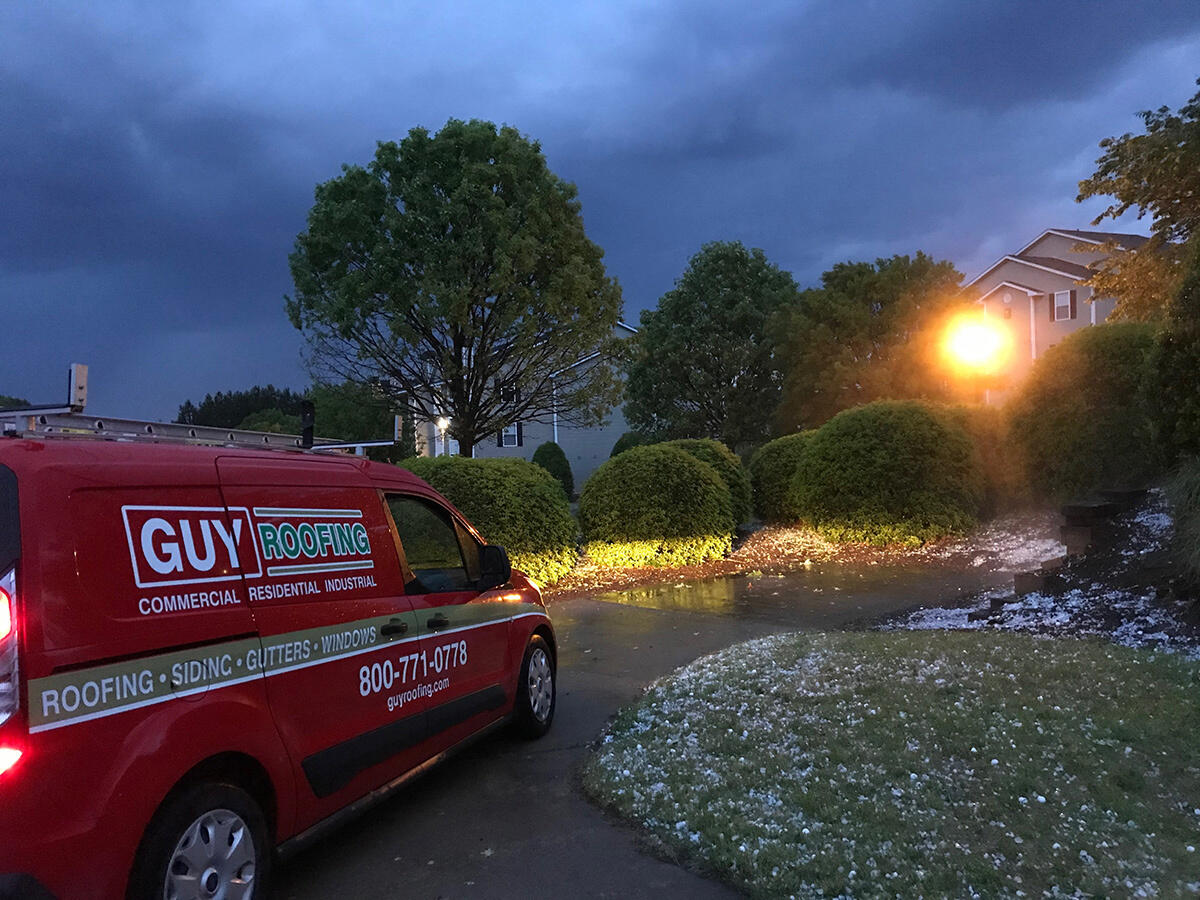 24 Hour Roof Repair Services - Greenville SC
Extreme weather, natural disasters, and other emergency situations can leave your home in dire condition. With 24/7 coverage, Guy Roofing offers emergency roof repair services when the unexpected strikes.
Our dedicated storm team is on call around the clock. High winds, heavy rains, severe hail and terrifying tornadoes leave your home vulnerable to weather exposure, flooding, and storm damage. Guy Roofing's storm team sends help immediately after damage occurs, and we offer emergency tarp service to prevent further damage from setting in. Once the roof is secure, we working closely with homeowners and insurance providers to ensure our customers are protected.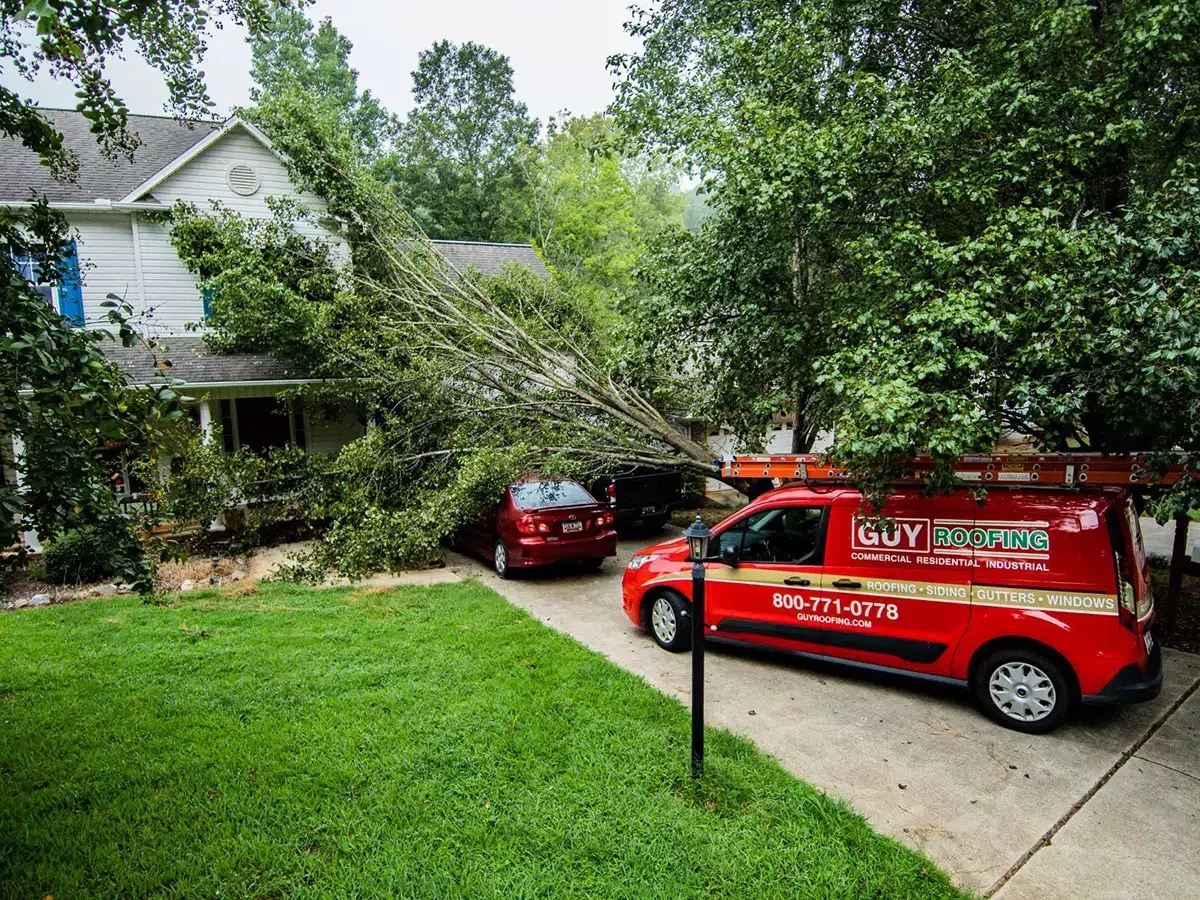 Why Choose Guy Roofing for Emergency Roof Repairs?
Guy Roofing has over 50 years of experience repairing South Carolina storm damage. With the most seasoned, experienced crew in the Upstate, Guy Roofing also has the fastest emergency response time in Greenville.
Whether you've suffered unexpected storm damage or are building an emergency contact list, call Guy Roofing today for more information on our emergency services. Available 24/7, 365 days a year, our emergency response team is ready to serve your Greenville, South Carolina home.