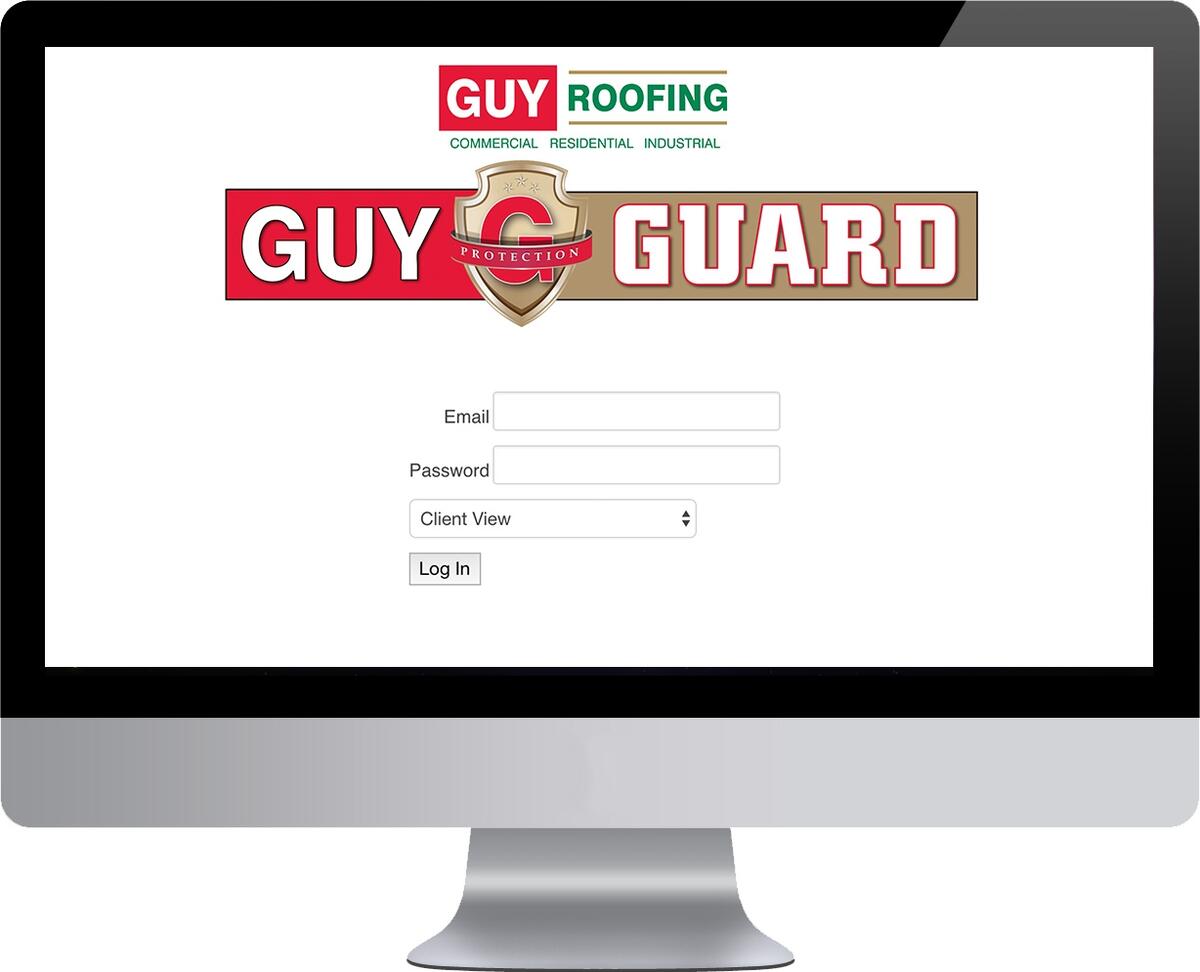 Preventative Maintenance
Protect your investment with Guy Roofing's custom maintenance plans. After a roof repair, replacement, or installation, it's important to set up a maintenance plan with regular inspections, cleanings, and professional attention. Why? Maintenance plans prevent catastrophic damage, extend your roof's lifecycle, and protect your business' day-to-day operations.
Guy Roofing's custom maintenance plans are built out for our clients in our exclusive management app, GuyGuard. GuyGuard is a virtual command center to track your full portfolio of facilities. Accessible via desktop, tablet, or mobile device, Guy Guard allows for real-time monitoring of all properties – in one place.
Securely monitor your facilities with Guy Guard.
Guy Guard's Client Dashboard contains all the information you need in an easy, user-friendly platform. Easily track expenses, dispatch service crews, and review individual site reports from each facility.
The Benefits of Custom Maintenance:
• Extend the life of your roof
• Dramatically reduce your roof's life cycle costs
• Budget predictability
• Avoid operational downtime and lost revenue
• Eliminate majority of roof leaks and catch damage early