Roof Coatings
Institutional and commercial facilities for many years have used roof coatings for surfacing and restoring roof systems. Guy Roofing offers a variety of roof coatings to address multiple substrates with different adhesion and weathering characteristics for every roof membrane including EPDM, PVC, TPO, Metal, Modified Bitumen and Built-Up Roofing. We can specify asphaltic and tar-based coatings for use with coal-tar-pitch built-up roof systems and non-asphaltic coatings, including urethanes, acrylics and polyureas, which are most commonly used on single-ply systems. We work closely with our clients and manufacturers to ensure that the right choice is made for your roofing and waterproofing needs.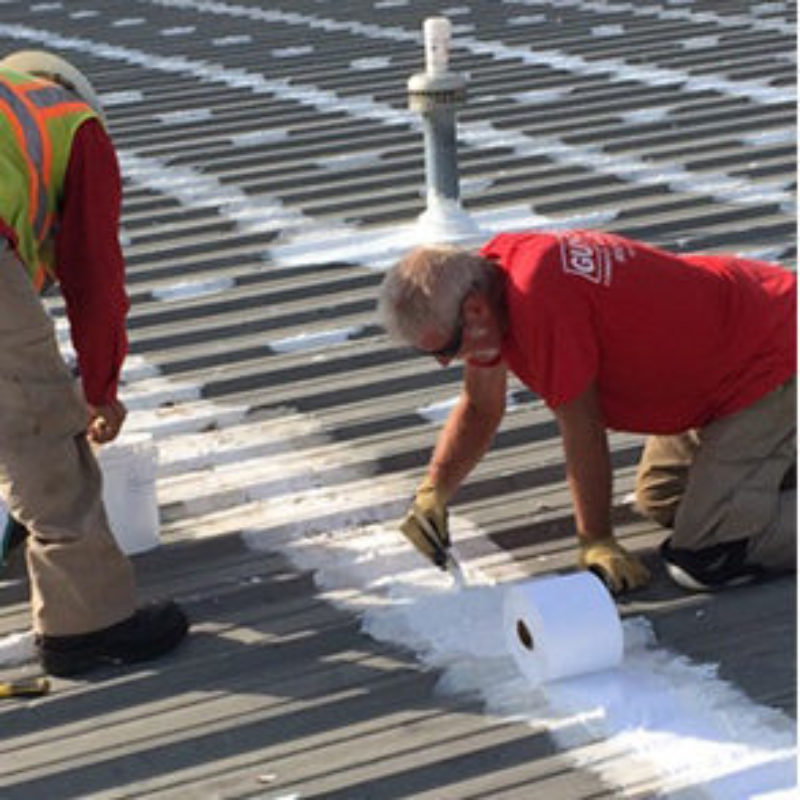 We're Experts in Cool Roofing
Our roof coating gives building owners a number of benefits including waterproofing the roof substrate, helping to prevent roof leaks, and creating more energy efficient interior climate control. Building on over 45 years of Roof Coatings experience and training, across the United States, Guy Roofing has been trusted by architects, building engineers, building owners, and facility managers.
How Can Coatings Help?
5x as Thick as Paint Withstand Stress Factors Tolerate Foot Traffic