Commercial & Industrial Roof Coatings
Every roofing system undergoes natural aging. With time, regular exposure to elements like the sun, wind, rain, and debris leads to the decay of any roofing structure.
Coatings act as a barrier against these factors. Not only does it deter everyday wear and tear, but it also prevents more complex issues in the future. By serving as a shield, roof coatings help stop mold, mildew, and the damaging effects of sun and rain.
Our specially formulated roof coating is a thick solution that guards against common threats like dust, water, intense heat, and harmful pollutants. Moreover, these coatings have a dual function: they don't just protect, they also reflect sunlight, ensuring the roof remains cool, thereby contributing to energy efficiency.

Versatility of Roof Coatings
Not just one-size-fits-all solution, roof sealants adapt to diverse roofing materials and designs. Roof coatings help fix leaks and cracks, making roofs last longer and protecting them from damage.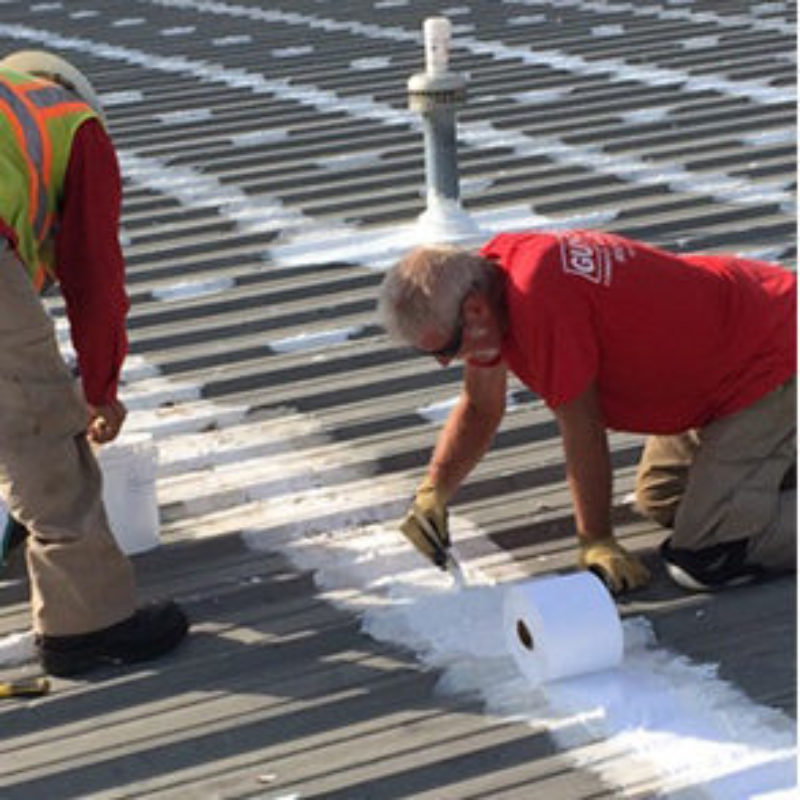 Cool Roofing
Roof sealants have revolutionized commercial and industrial roofing. Sealants are a groundbreaking approach to achieving a "cool" commercial or industrial roof. By layering a coating over darker roofing materials, you enhance your building's solar reflectance.
What's the result? A reduced energy consumption for cooling. Your building will have a roof that deflects harmful sun rays instead of absorbing them.
Invest in roof coatings and embrace a future of sustainable and efficient roofing solutions.
The Benefits of Roof Coatings
High Solar Reflectivity Thick and Durable Seamless Protection and Preservation