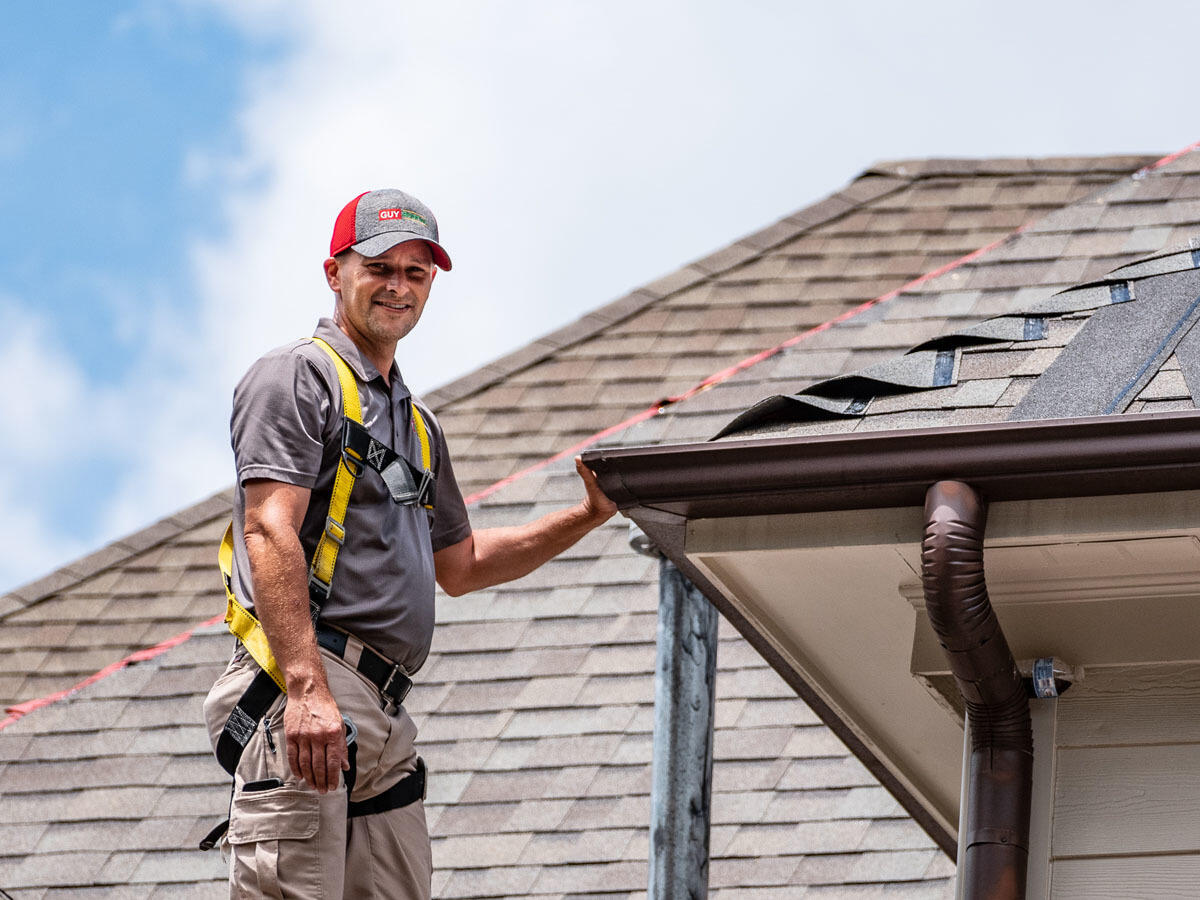 Reliable Residential Roofing
When it comes to home ownership, it's important to find experienced, reliable contractors to help maintain your investment. With over fifty years of roofing experience, Guy Roofing has a proven track record of reliability, unparalleled workmanship, and value-enhancing residential roofing systems.
REPAIRS
If your roof suffers damage from storms, winds, or other natural disasters, immediate repair work is critical to prevent further structural issues. For everything from shingle replacement to emergency tarping, Guy Roofing has residential repair needs covered.
Replacement
Every roofing system has a life cycle. From asphalt shingles to clay tile, Guy Roofing is a residential roofing expert across all roofing mediums. Highly trained with specialty materials, steep-slope surfaces, and other complex projects, Guy Roofing is the leading contractor for residential roof replacement. See our Residential Gallery for a look at our portfolio!
SERVICE + MAINTENANCE
Annual inspections and scheduled maintenance check-ups help catch roofing issues early, which improves your roof's performance -- and ultimately enhances the lifespan of your roofing system. Guy Roofing offers residential maintenance services to keep your home safe, dry, and ready for any weather!