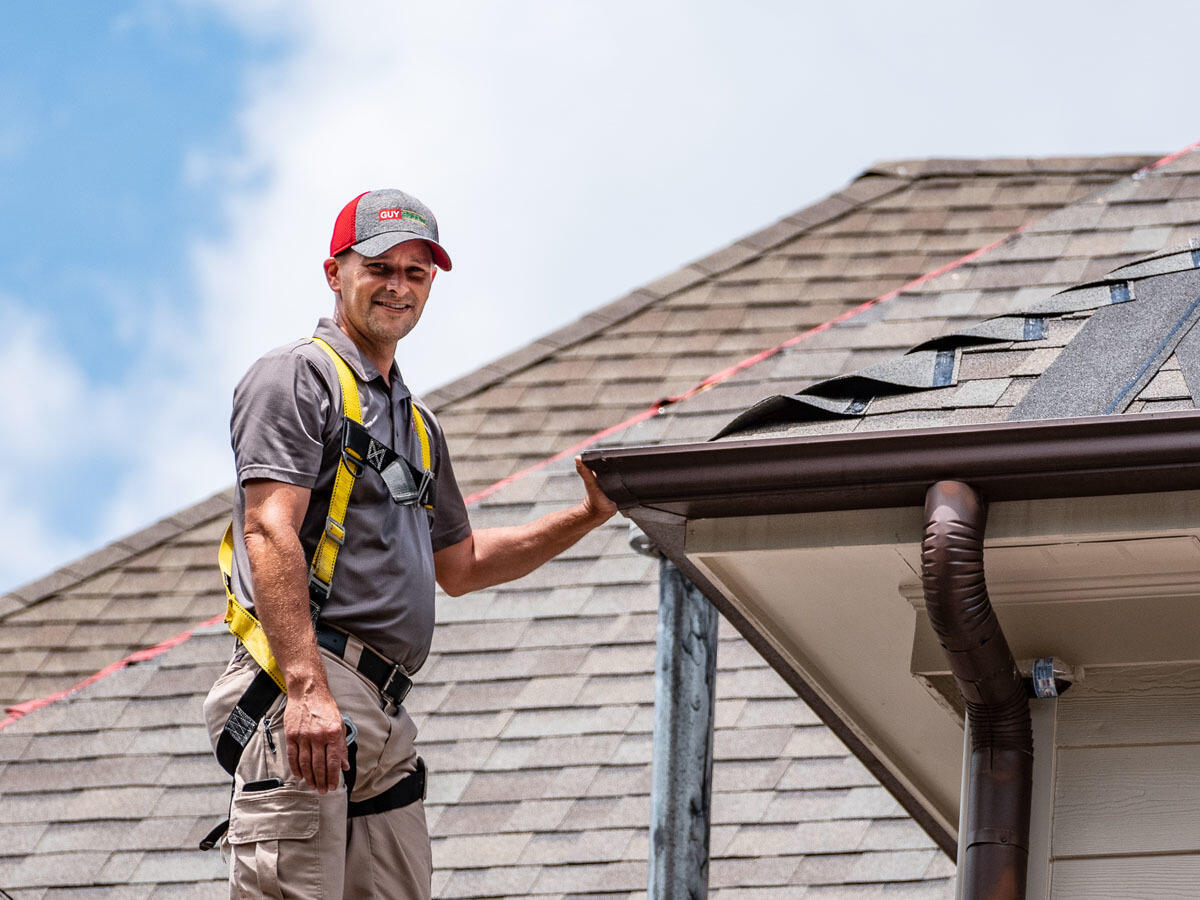 Best Roof Replacement & Maintenance Service
At Guy Roofing, we understand that your home is an investment and your roof is one of its biggest assets. Your roof protects you, your family and your belongings from the elements outside. We understand the importance of system selection, budget and energy and sustainability factors. When it's time to replace the roof on your home, our Guy-University trained professionals will make the process easy for you.
Our residential, commercial, and national sales force, undergo continuous training throughout the year. Our sales teams are responsible for attending weekly sales meetings to set personal and company goals as well as monthly product and application courses in order to stay current in our industry and to be as knowledgable as possible when assisting you with your roofing needs.
Efficient Production
One thing our customers recognize us for is our ability to provide timely installation of quality products each and every time. We pride ourselves on our enormous inventory, kept on site at our warehouse facility, and our ability to respond immediately to our customers' demands.
Our full-time warehouse manager oversees and ensures accuracy, accountability, timeliness, and effectiveness on in-house production, inventory and the planning and budgeting for warehouse equipment and infrastructure improvements and maintenance.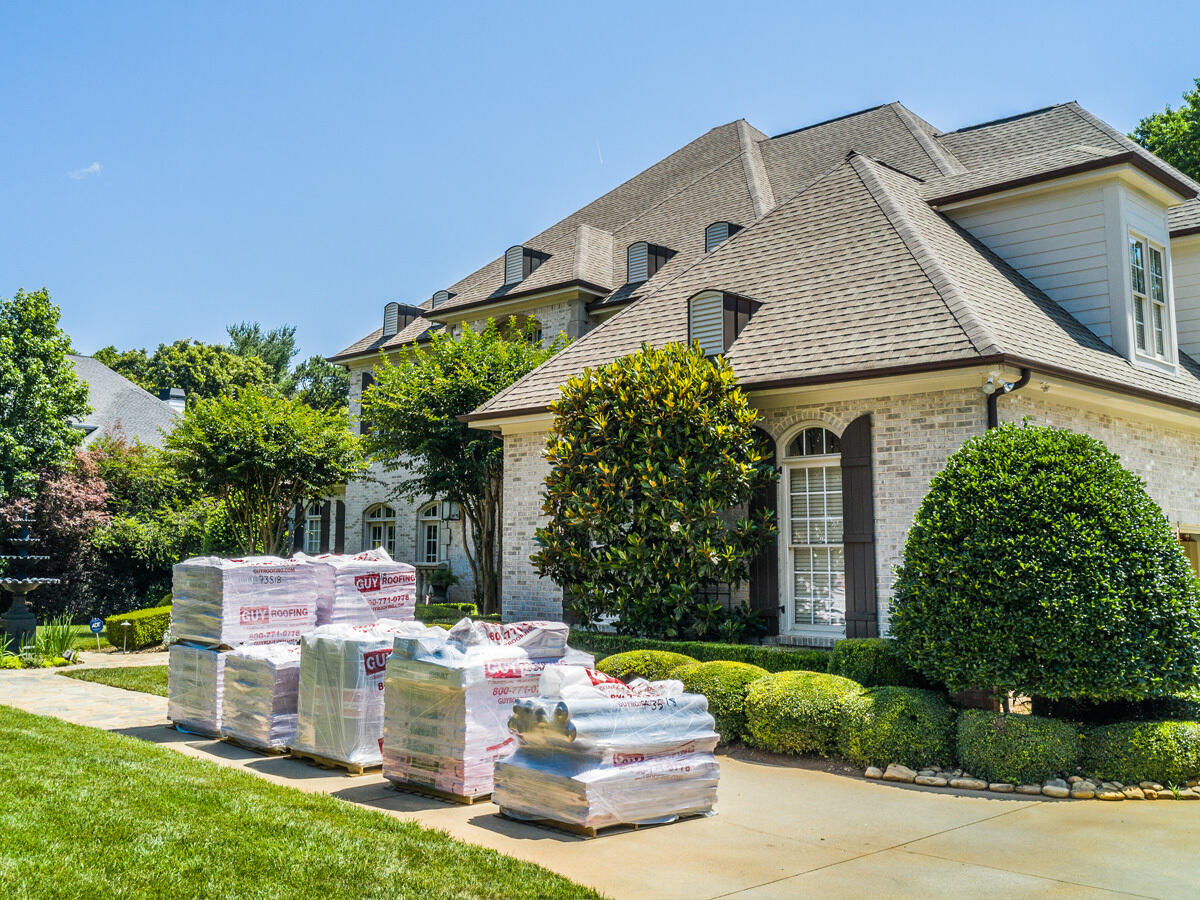 Accurate Delivery
Our fleet of equipment includes a delivery and moffett truck for hassle-free rooftop delivery. From complicated rooflines, to extreme heights, Guy Roofing has the equipment and the expertise to make it happen.
But, we don't stop there. To ensure that the best quality and workmanship is achieved on your project, our full-time quality control team is trained to oversee all phases of the roof installation.
Affordable Roof Repair Services
Let your leaks be our problem.
The worst kind of roofing problem is the one you can't see! Our knowledgeable, well-trained roof technicians are dedicated to solving your small roofing issues before they become big ones. Whether you have an ongoing leak, or are simply interested in knowing the condition of your roof, Guy Roofing provides homeowners estimates that itemize any necessary repairs, the cost of the repairs, and any warranties that apply to your particular roof system. Additionally, we offer 24-hour emergency roof repair services for those unexpected issues that may arise after normal business hours.