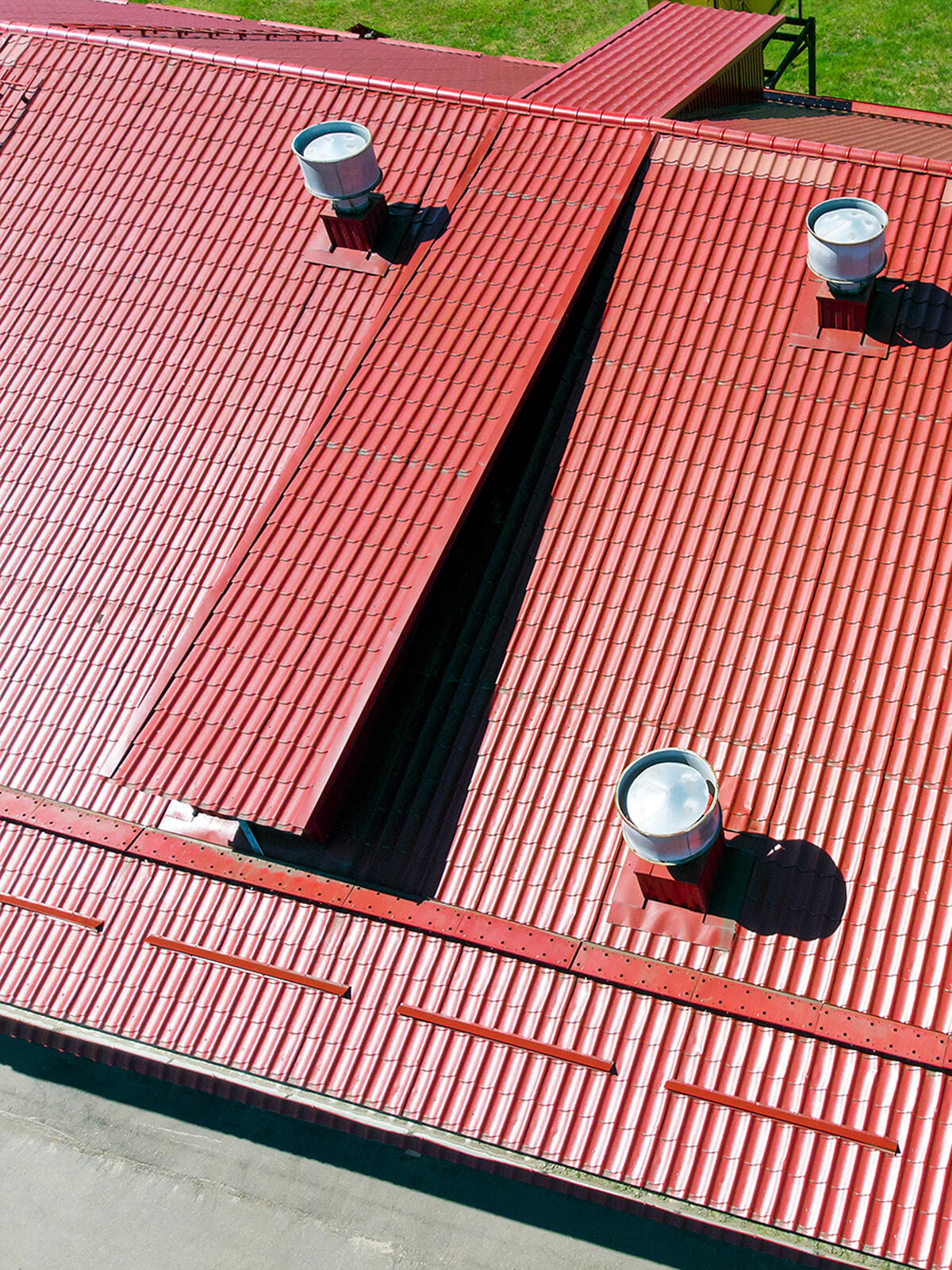 Commercial & Industrial Metal Roof Repair
Metal roofs, with their energy-saving properties, durability, and cost-effectiveness, have emerged as the top choice for businesses. Recognized as one of the most energy-efficient roofing materials, it stands resilient against weather-related wear and tear. Metal roofing materials are the go-to solution for commercial and industrial buildings nationwide, regardless of climate.
At Guy Roofing, we take pride in our in-house, state-of-the-art sheet metal fabrication shop. With our own shop, we can design, shape, and cut each metal roofing component specifically to fit your project's specifications. This capability ensures that we can provide a custom metal roofing system. This is a solution many metal roof contractors in the industry can't provide.
With over 50 years of expertise and leveraging advanced technology, Guy Roofing buildings the type of roofing that lasts. For commercial and industrial metal roofing, trust Guy Roofing's skilled team for projects and repairs.

State-of-the-art Sheet Metal Facility
At Guy Roofing, our state of the art sheet metal facility distinguishes us from our competitors. Our facility provides us with the flexibility for swift production, while ensuring metal roofing products precisely sized for a perfect fit. The ability to fabricate products in-house eliminates extra freight and labor expenses that many roofing contractors incur. As a result, we can provide our clients with competitive and economical pricing.
Get an Inside Look.
We craft each project with precision to ensure it exceeds industry standards. When you choose Guy Roofing, you're investing in quality, durability, and aesthetic appeal.
Guy Roofing is not just an industry name; we are a leading fabricator, installer, and repairer of commercial metal roofing. We take much pride in offering custom fabrication in a wide range of colors, sizes, and profiles.
More Than Just Roofs
Our expertise doesn't end with roofing. We provide a range of products to elevate the aesthetic and functional aspects of your building, including:
Standing Seam Metal Roof Panels
Structured Metal Roof Panels
Coping and Edge Metal
Metal Soffit Systems
Gutters and Downspouts
Specialty Copper Accessories