Built-up Roofing
This roofing system is commonly known as a "tar and gravel" roof. Built-Up Roof (BUR) systems are composed of several layers of bitumen alternating with piles of reinforcing felts. These additional layers provide extra protection that perform well in extreme weather conditions. The surface of the roof is covered with a gravel application, a mineral cap sheet, or a weather resistant coating that protects the bitumen and felts.
Built up roofs generally are considered to be fully adhered if applied directly to roof decks or insulation. The bitumen generally used in a built up roof system is coal tar, asphalt, or cold-applied adhesive. The coal tar or asphalt is heated in a kettle or tanker and then applied by mop or mechanical spreader.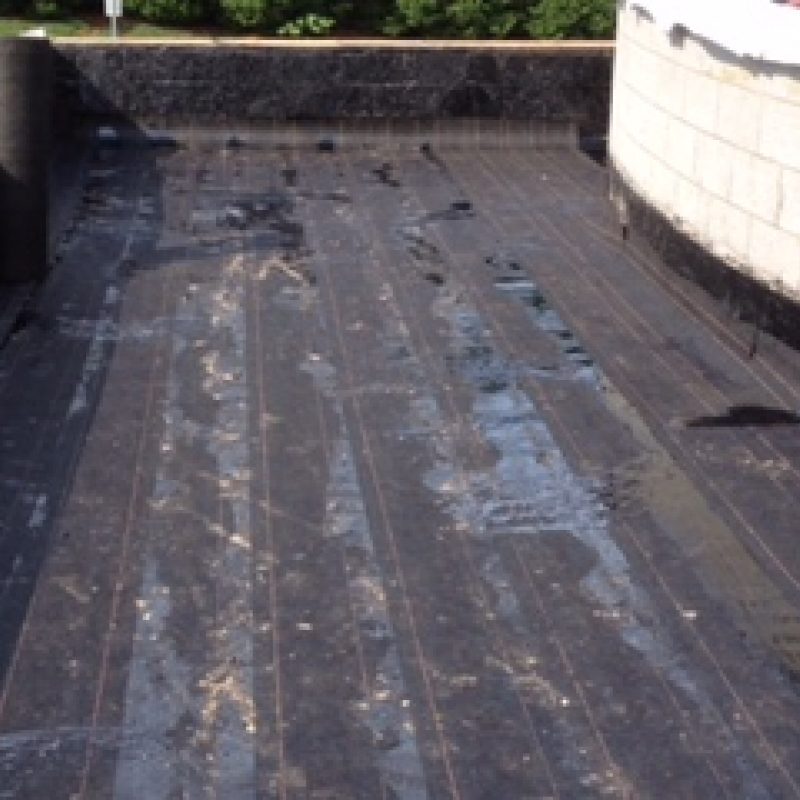 Advantages of a BUR System
The surfacing and materials used on BUR systems are varied and depend entirely on your project and its budget. Ballasted asphalt is being used more regularly than before because it can provide an excellent finished surface and the material is a better fire retardant agent.

Strong traffic durability Installed for over 150 years Easy to repair