Commercial Steep Slope Roofing
Guy Roofing is highly experienced in both installation and maintenance of steep slope roofing systems for multifamily and commercial properties. We have installed numerous shingle roofing systems for churches, long-term care facilities, apartment complexes, hospitality and lodging facilities, and medical campuses. Our professionally trained personnel use only the highest quality products with strict quality control during construction and with a defined final inspection process to eliminate headaches. This leaves our clients with peace of mind knowing that their system was properly installed. We are factory authorized by all leading manufacturers, and specially trained to correctly install a system that is right for you.
We Have the Resources to Get the Job Done
We've built a reputation in the market through years of delivering quality services, on time, with competitive pricing. Our extensive experience in catering to steep slope roofing requirements for commercial, industrial, and multifamily properties, has helped us to master the intricacies of steep slope roofing installation and maintenance.
We offer a full line of Steep Slope products including asphalt shingles, clay and concrete tile, metal, slate, wood shakes and wood shingles. All products are covered not only by the manufacturer's warranty but our service guarantee on all work!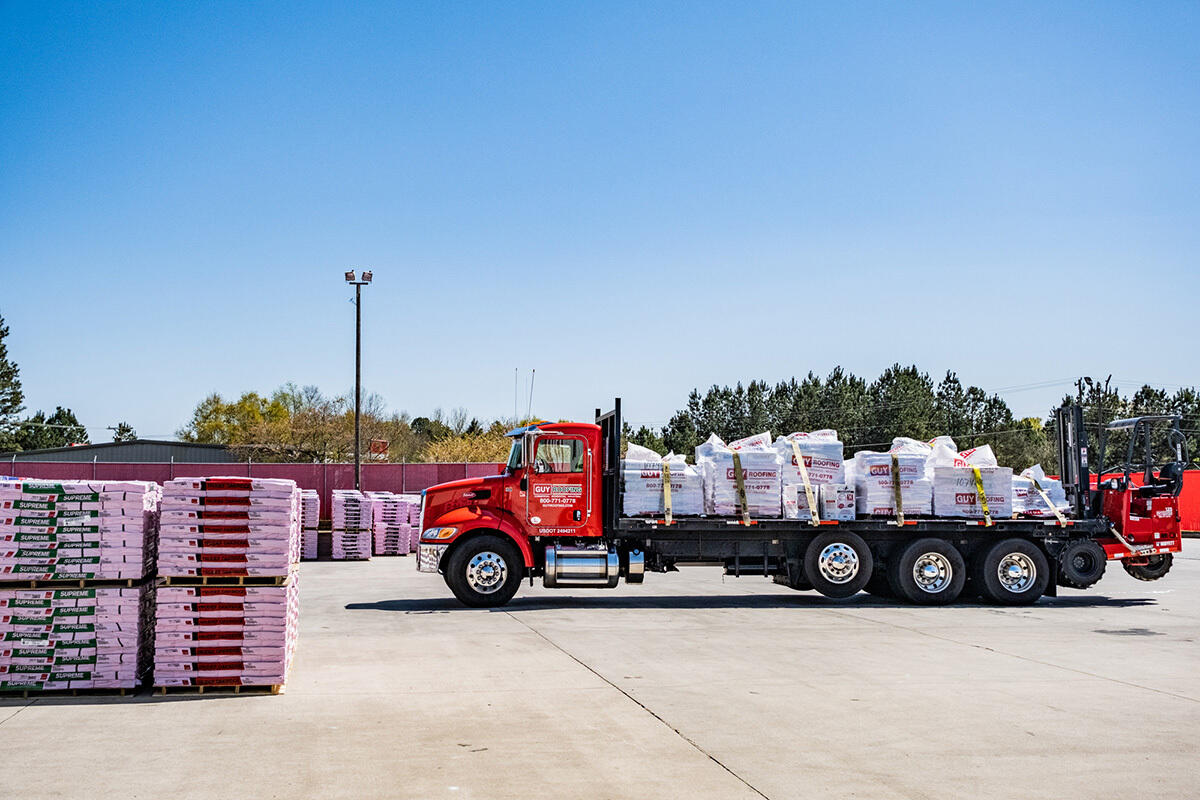 Efficient Production
One thing our customers recognize us for is our ability to provide timely installation of quality products each and every time. We pride ourselves on our enormous inventory, kept on site at our warehouse facility, and our ability to respond immediately to our customers' demands.
Our full-time warehouse manager oversees and ensures accuracy, accountability, timeliness, and effectiveness on in-house production, inventory and the planning and budgeting for warehouse equipment and infrastructure improvements and maintenance.
Elite Equipment. Top-Quality Materials.
Our fleet of best-in-class equipment includes commercial trucks, cranes, and lifts for seamless delivery and installation. From complicated rooflines, to extreme heights, Guy Roofing has the equipment and the expertise to make it happen.
To ensure that the best quality and workmanship is achieved on your project, our full-time quality control team oversees each phase of work. From initial inspection to final walk-through, Guy Roofing has you covered!