Residential
Metal Roofing
Metal roofs have outstanding durability, design, flexibility and low lifecycle costs, all while adding a visually appealing exterior to your home. Metal roofing materials are made primarily from aluminum and steel, but other materials such as copper and alloys are also used. When considering a metal roof, you'll first want to determine the fundamental look you want it to have. Residential metal roofing comes in two basic forms that are very different in appearance: sheet-like panels and shingles. Within these two categories, there are many variations, colors, and patterns. Our experts will help make this process easy for you!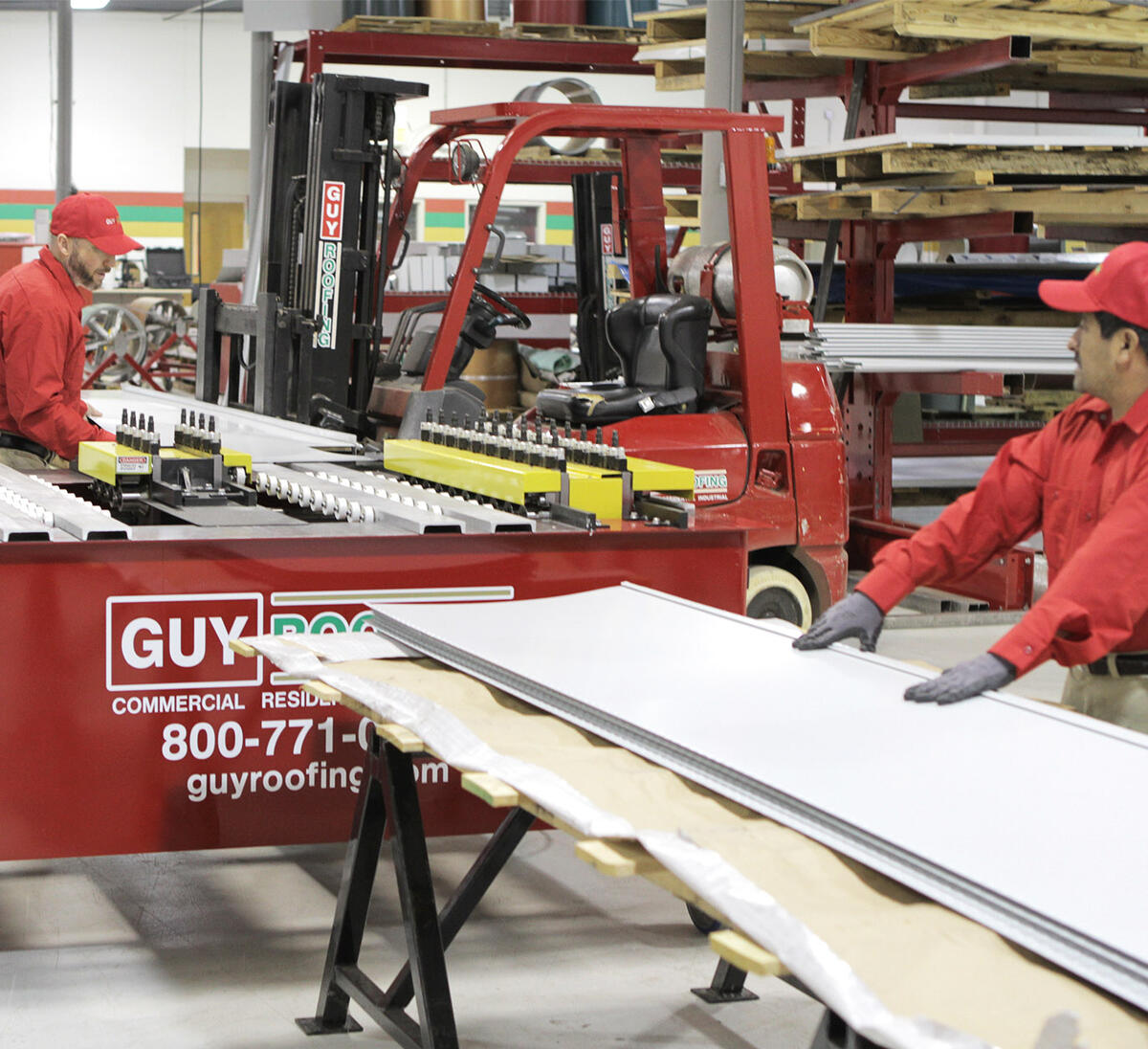 Metal Fabrication Facility
At Guy Roofing, our state-of-the-art sheet metal facility sets us apart from our competition, giving flexibility for fast production and ensuring that our products are sized for a perfect fit, and are ready and available for installation immediately. The ability to fabricate products in-house eliminates the extra freight and labor costs most homeowners incur, therefore allowing us to offer our customers competitive and affordable price savings.
Get an Inside Look.
Guy Roofing is a leading installer and fabricator of residential metal roofing, offering custom fabrication in a wide range of colors, sizes and profiles.