Single-Ply Membrane Roofing
Single-ply membranes are a popular choice for low slope roofing systems. Typically applied to commercial and industrial buildings, popular single-ply membrane materials include Thermoplastic Polyolefin (TPO), Polyvinyl Chloride (PVC) and Ethylene Propylene Diene Terpolymer (EPDM). These innovative roofing systems are installed in one of three ways: fully adhered, mechanically attached or held down with ballast. Most single-ply roof systems don't require surfacing and are easy to repair and maintain, making them highly cost-effective and budget-friendly.
Single-ply membranes offer excellent protection from harsh weather, damaging UV rays, and other airborne pollutants. Durable, cost-efficient, and highly effective, single-ply membrane roofing is an excellent solution for commercial and industrial buildings in all climate types.
Contact Guy Roofing today for a free commercial inspection and estimate! From low slope to steep slope, Guy Roofing's experience covers all materials, building types, and application methods. With Guy Roofing's highly experienced team, the right roofing solution for your commercial building is just a phone call away.

Our Single Ply Systems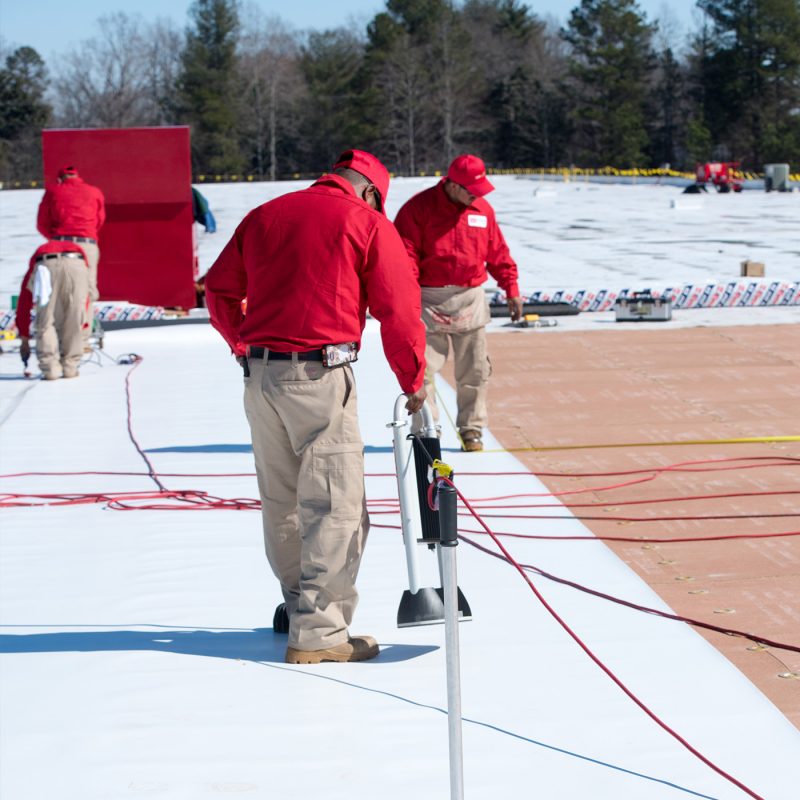 TPO
Thermoplastic Polyolefin (TPO) is a single-ply roofing system that consist of a thermoplastic polyolefin membrane. This system resists damage from UV light and chemicals and reflects sunlight. Membranes come in varying thickness to meet your specific requirements, and are available in varying roll widths.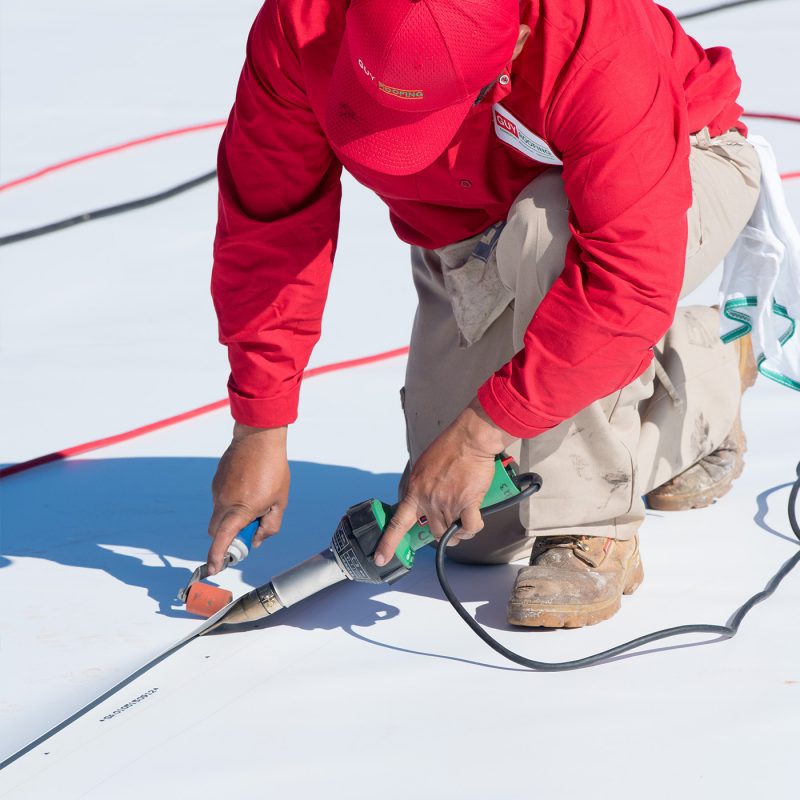 PVC
Polyvinyl Chloride (PVC) is particularly known for its ability to hold up against jet fuels and fatty oil exhaust, making it ideal for the food manufacturing, restaurant, and aviation industries. PVC provides superior resistance to punctures and tears and resistance to moisture, wind, fire and chemicals.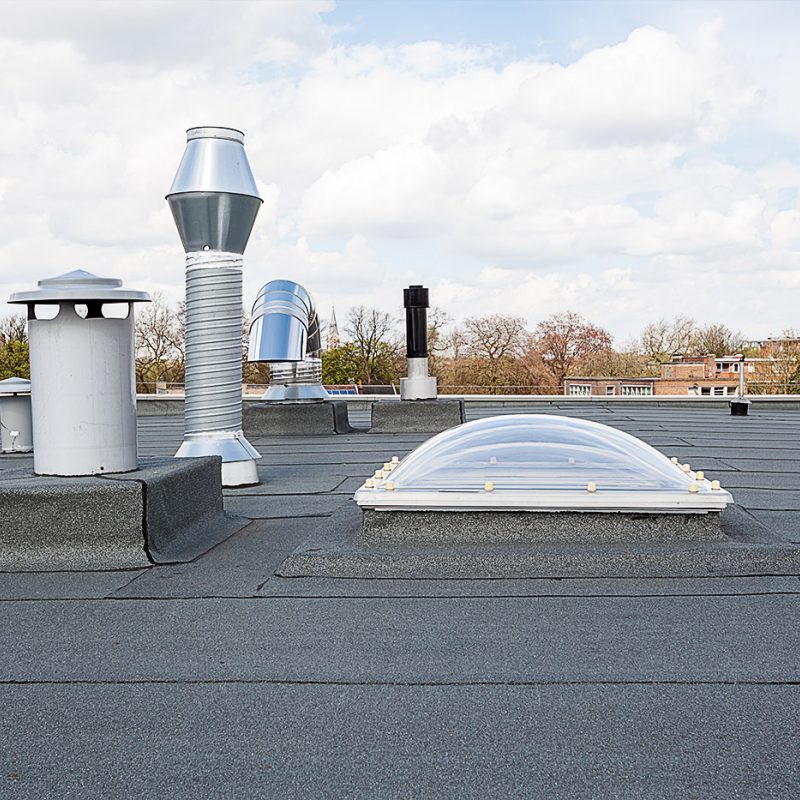 EPDM
Ethylene Propylene Monomer (EPDM) is a single-ply membrane system made from high performance synthetic rubber. EPDM withstands exposure to UV light and extreme temperatures, and is flexible. It expands to accommodate building movements.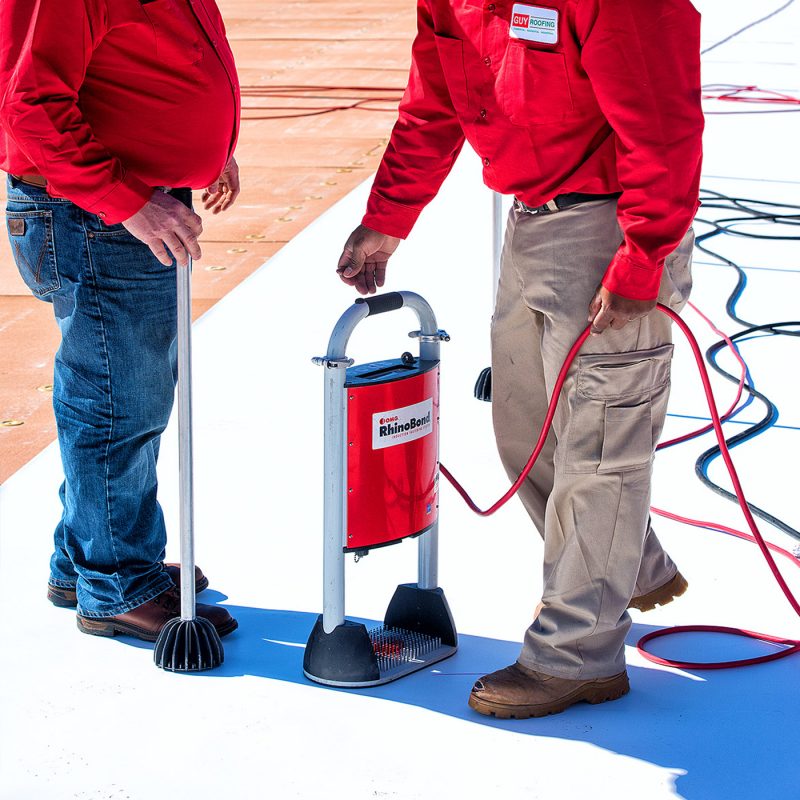 Rhino Bond
Tough Roof. Superior Adhesive.
Rhinobond is an insulation and membrane attachment system for TPO and PVC membranes. Rhinobond uses the same fastener and plate to secure both the insulation and the membrane to the deck without penetrating the roofing material. The result is a factory mutual-approved system that reduces moisture by eliminating any point of entry, fewer seams, and provides a superior wind uplift performance.
Faster Install Fewer Hassles Covered by system warranty