The Guy Roofing Difference
As a full-service roofing contractor, Guy Roofing's approach to commercial and industrial roofing is simple: deliver world-class roofing solutions on time, on budget, and above expectations. Trusted by developers, general contractors, property managers, and building owners alike, Guy Roofing is a recognized leader in the roofing industry, and is committed to utilizing best-in-class roofing materials, innovative technology, and a rigorous training curriculum.
Training and safety are the cornerstones of our business. Leveraging over fifty years of roofing industry experience with up-to-date training methods, Guy Roofing offers unparalleled quality, service experience, and value. From initial inspection to final installation, Guy Roofing's worksites are managed with the utmost professionalism, diligence, and strict adherence to safety regulations.

Commercial & Industrial Roofing Specialists - Guy Roofing's Unique Capabilities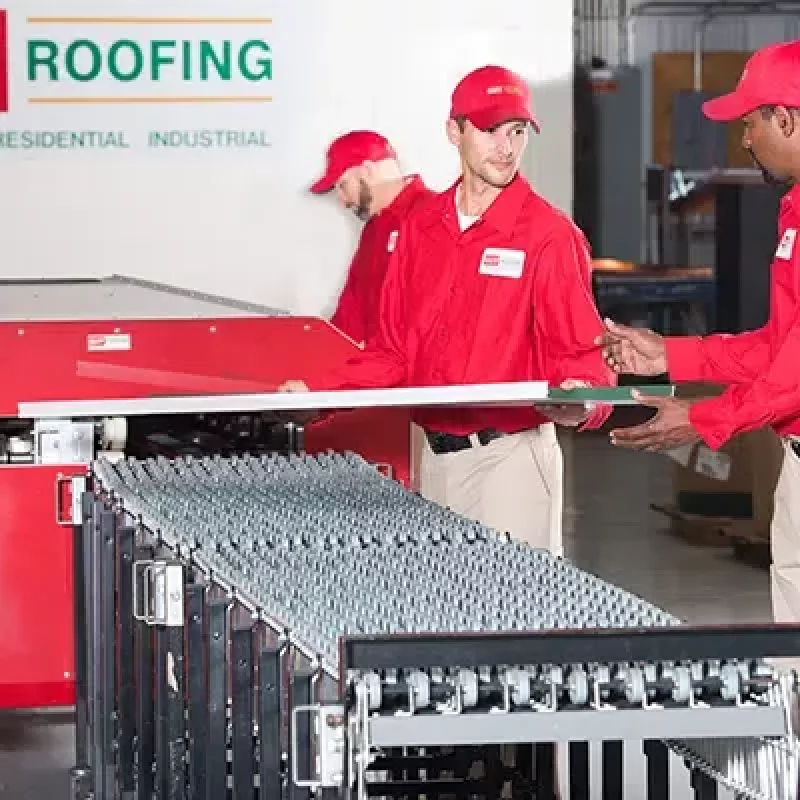 Industrial Metal Roofing
Our in-house metal fabrication shop uses the highest-quality metals for a fully-custom metal roofing system.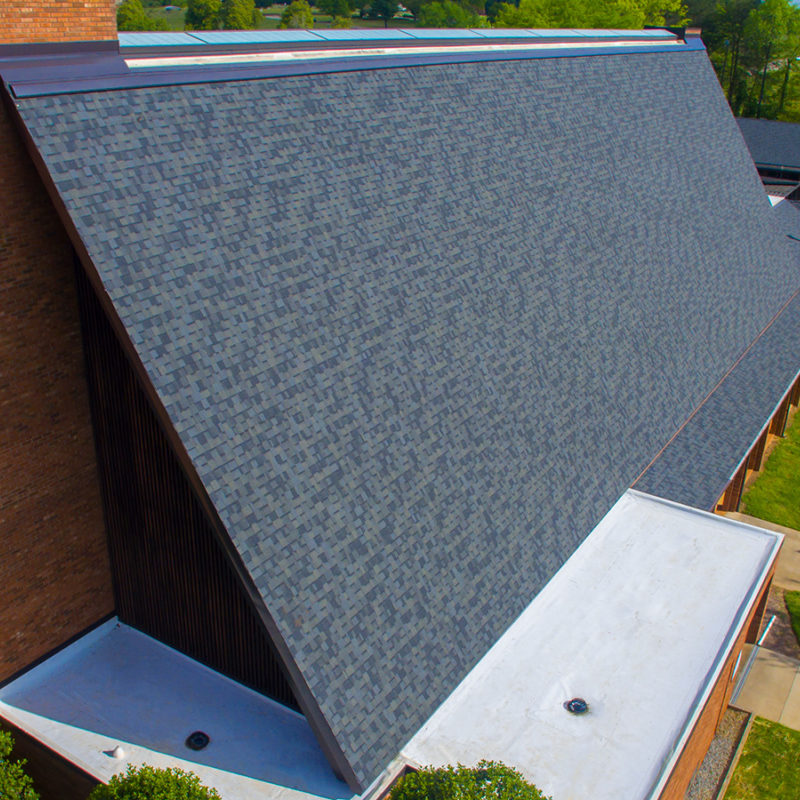 Sloped Commercial Roofing
Highly skilled in complex steep-slope commercial projects featuring specialty materials.
Ballasted Asphalt Roofing
A built-up roofing system topped with crushed gravel is durable, effective, and a long-lasting roofing solution.