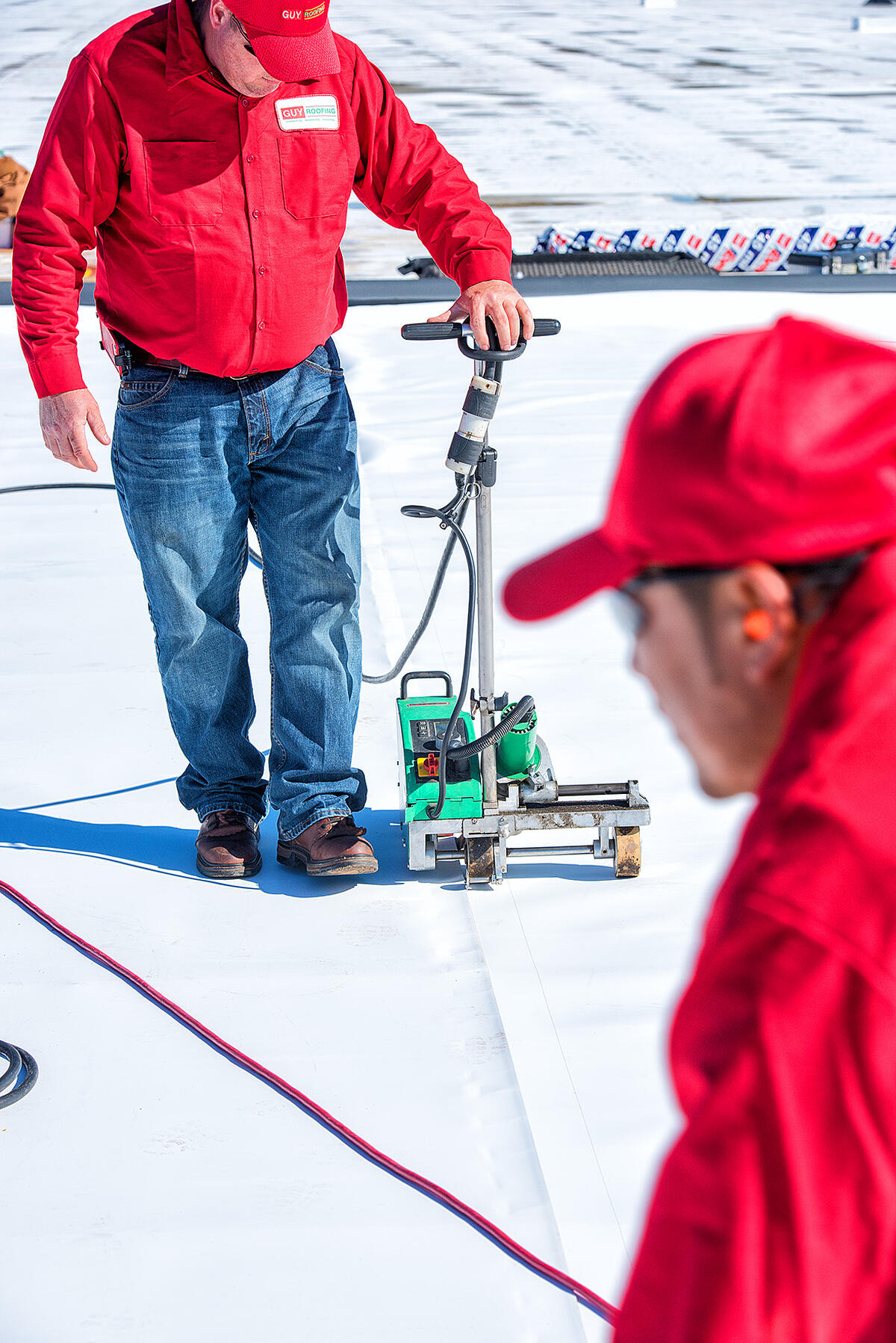 Commercial & Industrial Flat Roofing Systems
Because of their architectural pitch, commercial and industrial buildings require special roofing materials. Low slope (or flat) roofing systems for commercial buildings typically consist of a single-ply membrane, modified bitumen, or built-up materials. With over 50 years of commercial and industrial flat roof replacement, Guy Roofing is highly trained in properly removing outdated materials and installing new flat roofing systems.
The Flat Roof Replacement Process
The process of replacing a commercial or industrial flat roof depends on several factors. The existing roofing material, the condition it's in, and the age of the materials all play a part in deciding the best course of action.
The first step is a thorough roof inspection. To determine the condition of a flat commercial or industrial roof, Guy Roofing utilizes a series of non-destructive tests, including scanning, drone imaging, and more. These tests identify weak spots, leaks, and any issues that may affect the building's structural integrity. Moreover, these tests are used as a benchmark for how effective the current material is in relation to its age.
After a thorough assessment, a replacement plan is customized for the work site. Outdated roofing materials can sometimes be hazardous, which means they require specific removal and disposal techniques. Guy Roofing follows the EPA's guidelines for handling hazardous waste, and complies with all state and federal regulations on disposal. Site plans are crafted by Guy Roofing's Director of Safety in both Spanish and English, and take all potential risk factors into account.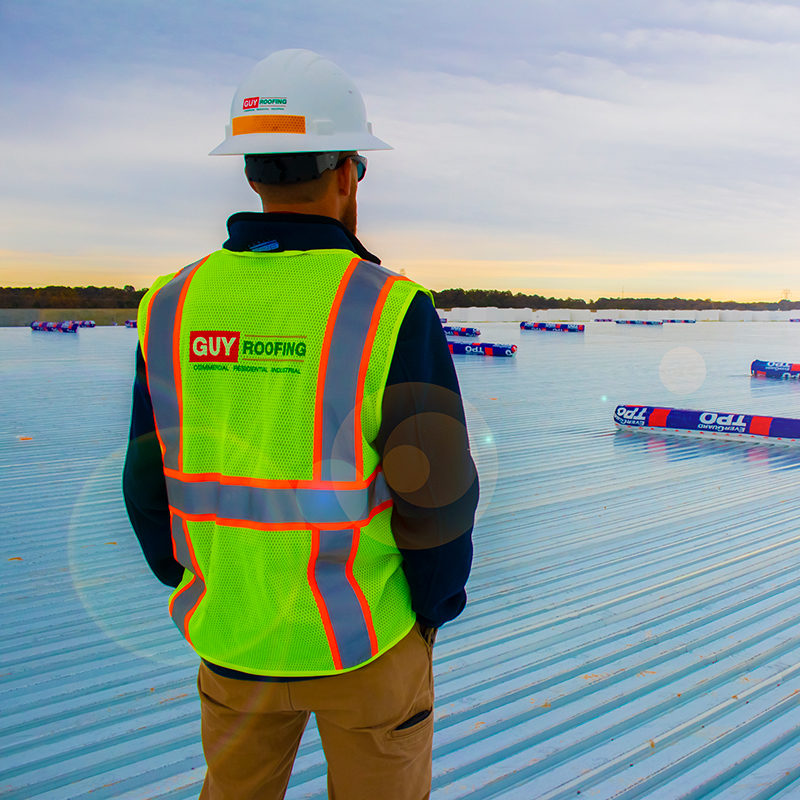 Environmentally-Friendly Flat Roofs
Guy Roofing's single-ply membrane materials are 100% recyclable, which exceeds the EPA's specifications. This means environmentally-conscious businesses are able to create long-term energy efficiency and reduce future waste. Our energy-efficient roofing systems are an increasingly popular choice for commercial and industrial flat roof replacement clients.
Guy Roofing is a nationally recognized commercial roofing company with over 50 years of experience. For flat commercial roofing systems, Guy Roofing uses only the highest-quality materials and up-to-date installation practices, ensuring our crews stay at the forefront of commercial roofing innovation. With the best materials, the best training program, and the best maintenance plans, Guy Roofing offers value-focused solutions for our commercial and industrial clients nationwide.

Reduce Energy Cost Improve Budget Planning Recycle Old Materials
Low Slope Roofing Options