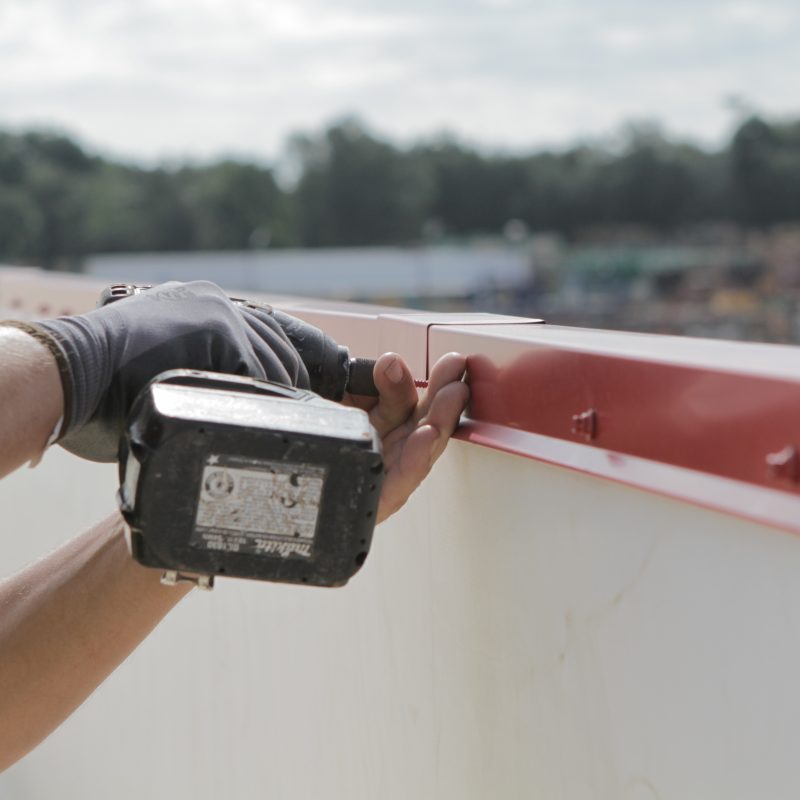 Commercial Steel Roofing
Metal roof systems are an excellent choice for commercial applications, and are becoming more popular among building owners. Metal roofs have outstanding durability, design, flexibility and low lifecycle costs.

Durability Long-Term Cost Savings Sustainabiity Visually Appealing
State of the art Sheet Metal Facility
At Guy Roofing, our state of the art sheet metal facility sets us apart from our competition, giving flexibility for fast production and ensuring that our products are sized for a perfect fit, and are ready and available for installation immediately. The ability to fabricate products in-house eliminates the extra freight and labor costs most contractors incur, therefore allowing us to offer our customers competitive and affordable price savings.
Get an Inside Look.
Guy Roofing is a leading installer and fabricator of commercial metal roofing, offering custom fabrication in a wide range of colors, sizes and profiles.
Our Expertise Includes:
Standing Seam Metal Roof Panels
Structured Metal Roof Panels
Coping and Edge Metal
Metal Soffit Systems
Gutters and Downspouts
Specialty Copper Accessories