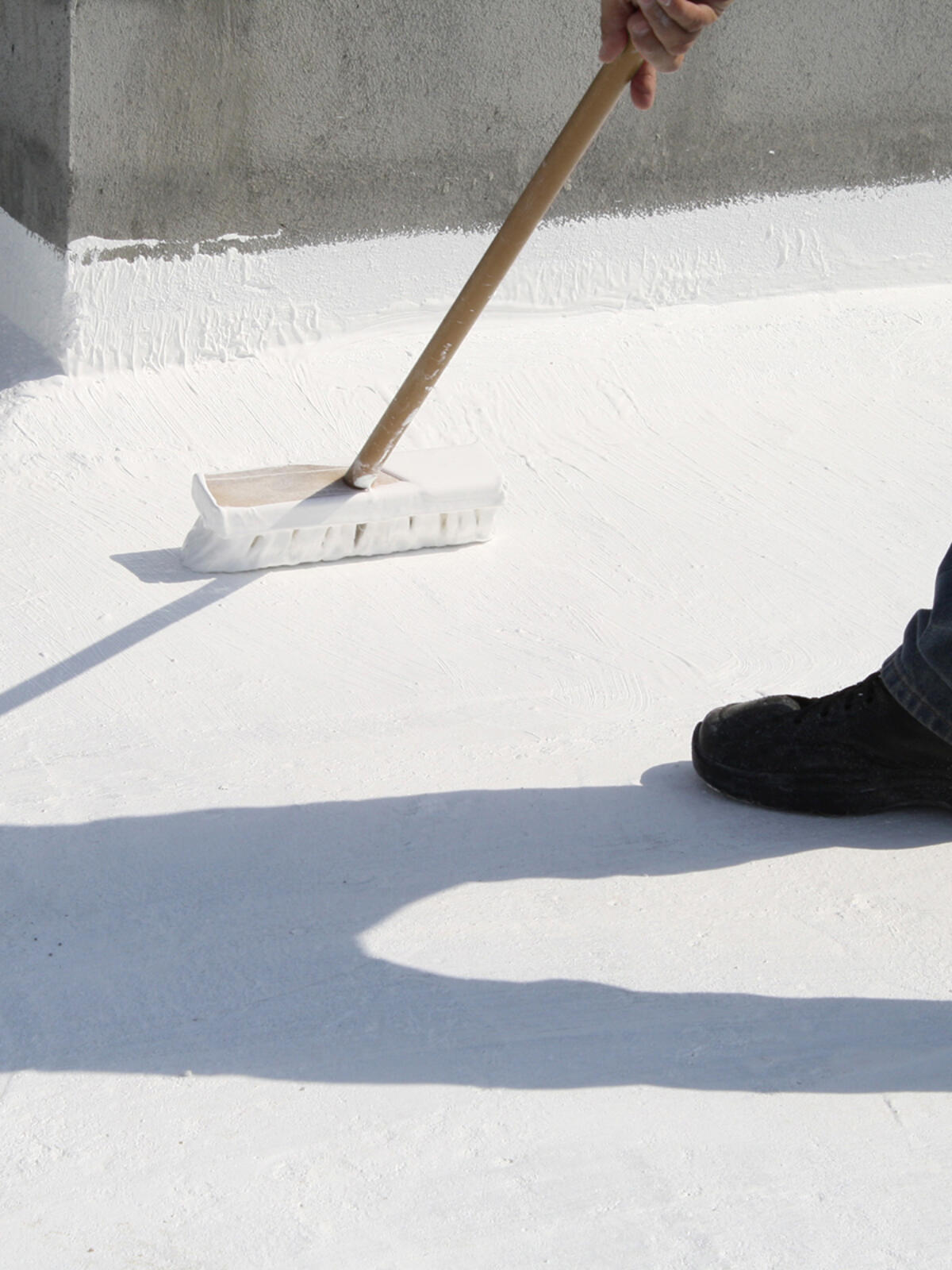 Commercial Roof Coatings For Long-Term Protection
Guy Roofing applies protective coatings to preserve commercial roofing materials. These coatings are reflective, protective, and an excellent way to optimize energy usage.
Roof sealant paint slows the natural wear and tear, helping to prevent deeper, multi-layer issues down the road. This simple preventative application acts as a strong barrier against the sun, rainwater and other environmental elements, prevents mold and mildew, and overall acts as a protective, durable shield for your roofing system.
There are immense protective benefits to utilizing a roof sealant. Guy Roofing's roof sealants are a viscous material that solidifies after application, offering superior protection against dust, water, heat, pollutants, and other atmospheric contaminants. Additionally, this protective layer doubles as a heat reflector to keep your roof's surface cool, which significantly lowers building cooling costs.
Versatile and effective, roof sealants are recommended for all types of roofing systems. Any surface leaks or cracks are quickly remedied by roof sealants, which can prolong your roof's life cycle by preventing further damage from setting in.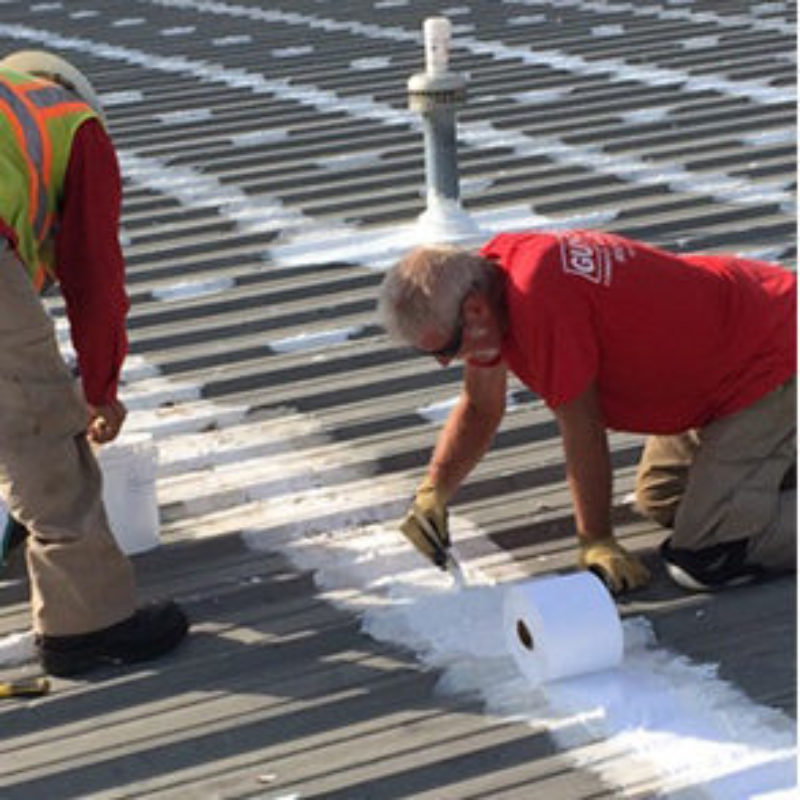 Cool Roof Technology
Roof coatings are an innovative way to 'cool' your commercial or industrial roof. Using a coating atop a darker roofing material boosts your buildings' solar reflectivity, meaning less energy is needed to cool the building overall. A coated roof is considered a 'cool' roof because it naturally reflects harmful sun rays rather than absorbing them, which lowers the building's internal temperature.
How Can Coatings Help?
High Solar Reflectivity Thick and Durable Smooths, Protects, and Preserves