Our Residential Roofing Systems - Residential Roofing Systems We Replace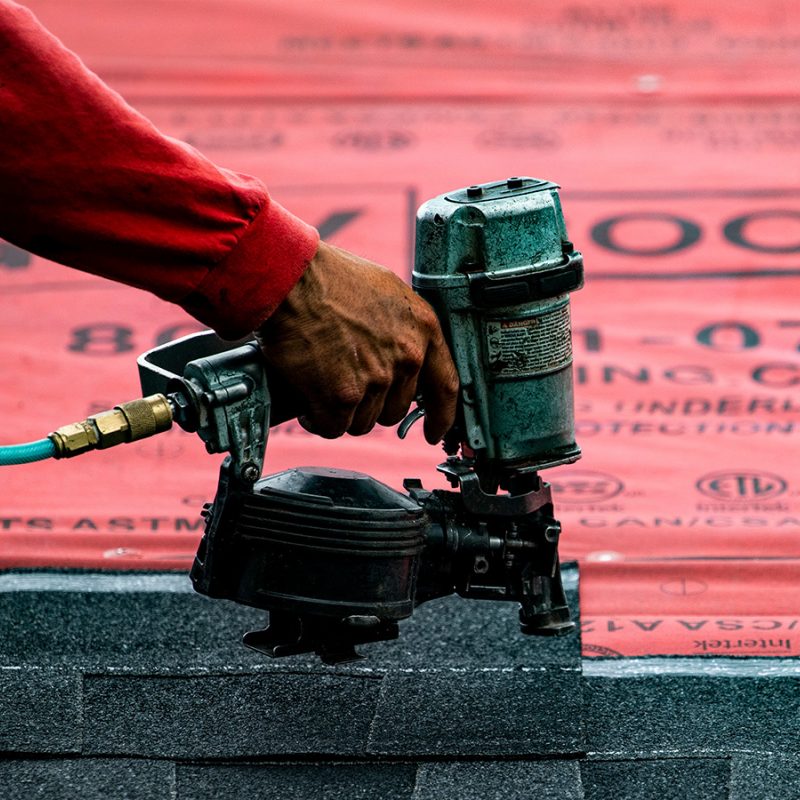 SHINGLES
An essential residential roofing material! Shingled roof replacements are among our most popular residential services.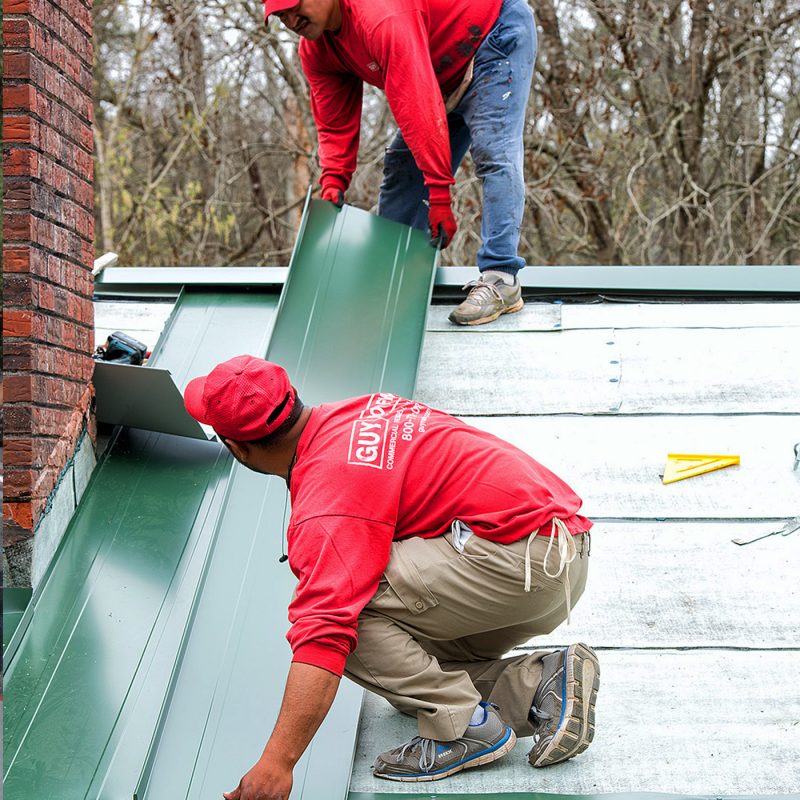 METAL
Crafted in-house in our custom metal shop, Guy Roofing's metal roofs are the highest quality, most durable roofing systems on the market!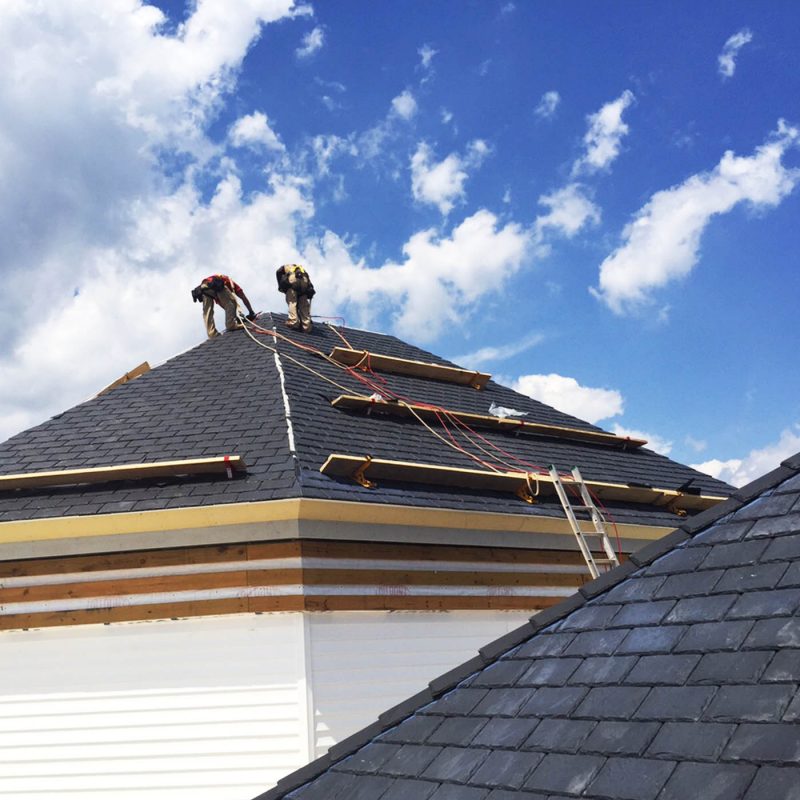 SLATE
Slate roofing can last over a century, making this specialty material highly coveted. We use the highest quality slate and well-trained crews.
Roofing Materials In Stock
We keep our warehouses fully-stocked with materials from trusted manufacturers to ensure our customers are always covered. With Guy Roofing, you'll have NO long wait times, shipping delays, or supply shortages! Materials we have in stock include: