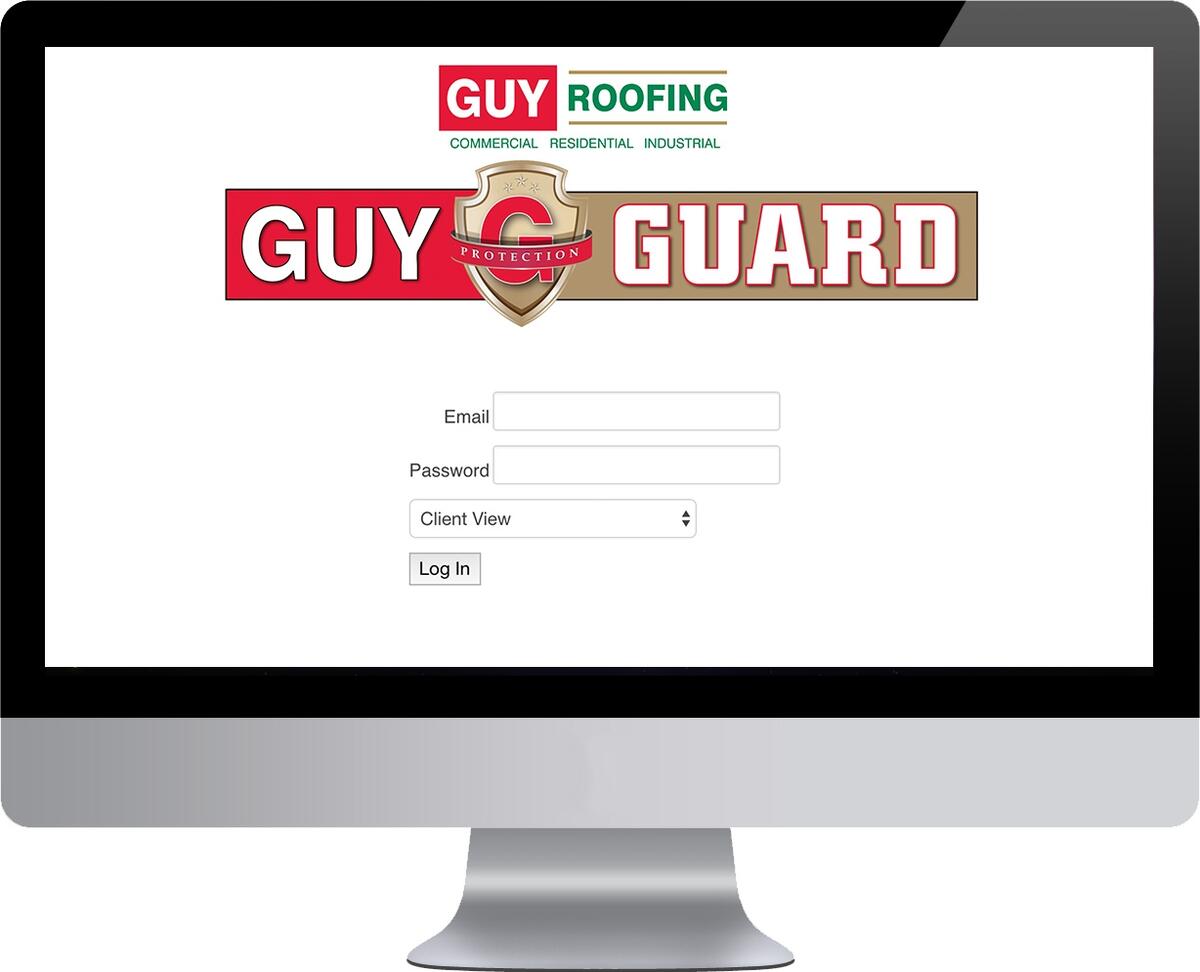 Preventative Maintenance
If you are like most facility managers, your focus is turned towards gaining greater control over your capital expenses pending at the facilities you are responsible for.

Control starts with information. Sound capital spending and facility management decisions require accurate and consistent data. Guy Roofing and the Guy Guard Facility Management Solution allows you to affordably inventory your portfolio and gain convenient access to the information you need with an easy to use online platform.
See what Guy Guard can do for you and your facilities.
Guy Roofing wants you to be fully involved in the replacement process, and Guy Guard is the perfect vehicle to provide access from any internet connection.
Extend the life of your roof
Through our Guy Guard preventative maintenance program we help maintain one your most costly and important assets. Whether it is annual inspections, roof drain and gutter maintenance, or the occasional damages caused by animals - we can address the issue. If we can prevent a small problem from becoming a larger one, the potential savings in roof repairs and roof replacement can be substantial. The repair of small items and issues can make all the difference in extending the life expectancy of any roof system.